FOREVER UNLIMITED HEALING ARTS

Integrative Massage & Bodywork
Phoenix Boulay
Licensed Massage Therapist



MA Massage License #7626

AMTA Insured
Bio:
Phoenix brings over 1100 hours of training, and a wealth of life and work experience to the table. She is a graduate of Cortiva Institute - Boston, completing the Cortiva/Muscular Therapy Institute program (Ben Benjamin system) in 2009. She became a Certified Massage Therapist in 1999 after attending Diamond Light School of Massage and Healing Arts in San Anselmo, California, studying with Vajra Matusow. Her Deep Tissue instructor, Dia Lynn, studied with Ida Rolf, so students were taught to consider the structural alignment of clients in their approach to bodywork. While there, she was Certified by Kevin Cates as a Reiki II Master, Usui System. Previously, she studied for 4 years with Chris Beals of Pathways in Redwood City, California, learning energy work and intentional healing. She is a Professional Member of the American Massage Therapy Association.
Phoenix has worked in a variety of settings, including several Chiropractic offices, luxury health clubs, and an upscale day spa, in Marin County, CA, where she also offered in-home treatments. Currently in Boston, she worked in the Sonesta Hotel Health Club in Cambridge, MA for over 3 years, until the hotel was sold in 2013. At the same time, she worked under the learned guidance of Geoff Pritchard of Move Free Massage in Jamaica Plain, until he moved out of state. She took over the Move Free space in 2011, and currently shares that peaceful studio, Body Centre Massage in her local community with one other therapist. She has filled in the gaps since then by subcontracting both corporate chair massage and hotel in-room services at large and boutique hotels in Boston.

As of October 2015, Phoenix was excited to join the team at Core de Vie Fitness Studio in the Beacon Hill area, which offers a multitude of classes and services under one roof, from a variety of talented professionals. These include private and small group trainings in Gyrontonics, Pilates, Power Plate, Barre, and many Cross Core and Cardio classes. There is also Acupuncture, Cranio Sacral and other modalities offered by our team. Don't worry! Phoenix will continue to gradually expand her availability in JP to her treasured Jamaica Plain clients!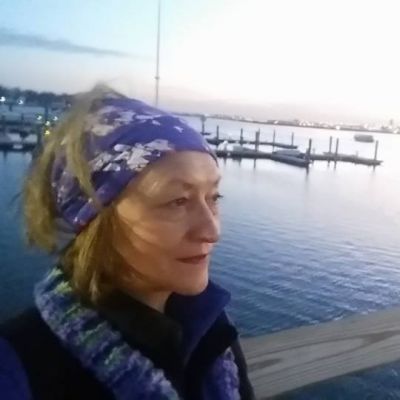 Approach:
"I grew up in a lovely New England beach town, so an appreciation for nature, outdoor activity, good health and relaxation have always been integrated into my life. I believe that our natural state of being is optimized by striving to create balance in every aspect of our lives. My goal is to help you to improve and maintain overall wellness. In the context of Massage Therapy, I offer capable hands, along with my energy and intent, by integrating technique, modalities, health information, life experience and my spirituality into a healing expression, conveyed through my heart and my hands.
My Integrative approach employs a variety of techniques and modalities that help to reduce and eliminate pain and tension held in the body. These may include Swedish, Swedish-Esalen, Deep Tissue, Myofascial Release, Cross-Fiber Friction, NMT Trigger-Point work, Sports, Tractioning and Passive work.
It is my passion to support you as you gain greater awareness and understanding of the mind-body connection. You will feel more relaxed and energized as you embody a greater level of overall well-being. This opens the door for us to shift on a multi-dimensional level, and allows the spirit to open to the wonderful gift of possibility in our lives, so that we are truly Forever Unlimited. Although my approach is technical and physical, it is also energetic and holistic."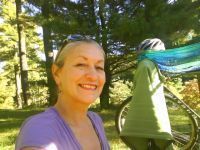 "Although I am a typical loner
in daily life,
my consciousness
of belonging to
the invisible community
of those who strive
for truth, beauty, and justice
keeps me from feeling isolated."

~Albert Einstein